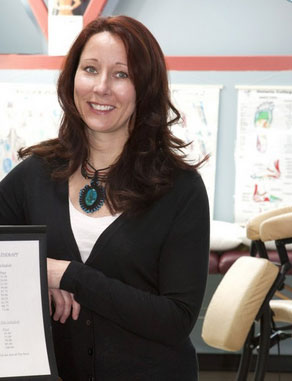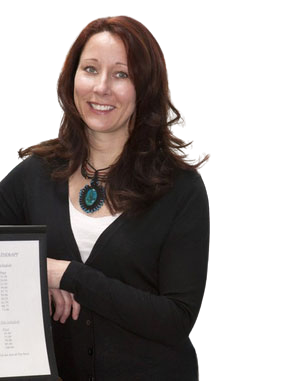 Beverly founded Carpe Diem as way to make massage therapy a part of everyday living. She wanted to provide a variety of treatment options to be viable for people with diverse needs, including: time restraints, positioning, or modesty.
She has taken extra training in myofascial work, aromatherapy, and accupressure.
With a strong familiarity in concussion and whiplash recovery;
She brings over 20 years experience in treating all kinds of injuries and chronic repetitive conditions, such as strain and tendinitis.
Children are a welcome part of her practice. As a parent, Beverly understands that massage is a healthy way for the whole family to manage stress and pain. It is a great way to teach our children to engage in the practice of self care!
Hi Beverly, I just wanted to thank you so much for giving me back my normal life!! I was so uncomfortable and in pain after my fall and just two treatments from you have me walking around again and with far less pain. I wasn't sure that I could even get up on the treatment table but with your encouragement, I did. Thanks also for explaining what I probably did to my body when I fell and for the suggestions for gentle exercises to do at home. See you next week.
"I have been a client here for years. Always professional and they listen to health needs. "
"Wonderful place to stop by! They have something for everyone. Very kind and helpful staff are willing to explain why certain things are being done. Helpful, kind and fantastic with their hands. 5/5 Would recommend"